Get ready to mingle at our next Tech x Policy x Sustainability event on 27 October, 6pm-9pm, in BeCentral at the Google Digital Atelier in Brussels
Summer is over, autumn is in full swing, and our network is growing!
Come meet some of the new faces on 27 October, 6pm at our next event at BeCentral, in the Google Digital Atelier.
You can look forward to amazing people, inspiring lightning talks and of course delicious drinks. I'm thrilled about this edition's speaker slate, as we'll be focusing on Business and Entrepreneurship for Sustainability and Climate Action.
We are also welcoming new partners who want to tap into a network of incredible women and allies – could your company, organisation or initiative be next?
Join to learn more!
What's in today's newsletter
EDITORIAL: What's new?
NEXT EVENT: Our speakers for 27 October
READS: Recommended books and articles
NETWORK: People to watch (and support!)
YOU: How you can get involved
1. EDITORIAL
What's new? In short: a whole lot.
Let's begin with what hasn't changed: this newsletter and event series started out as a space to bring together impact-driven people from the sectors of Tech x Policy x Sustainability.
After our last event, three things are clear:
Many solutions to planetary and societal challenges already exist. We know what we should be doing, because researchers, practitioners and communities have been telling us.
But in order to implement and scale those solutions we all have to work together – as scientists, civil society, policy and politics experts, industry and businesses. From there, we can take the next steps: Organise, share knowledge and transform our communities.
Good work is done by good people – and good people do the best work when they are inspired and supported by others.
These concepts – knowledge sharing, collaboration and inspiration – are at the core of this network, as well as the ethos of having diverse viewpoints and voices in our community.
And this is what you can expect from our upcoming event…
2. Speaker slate
Our next edition takes place on 27 October. We will be talking business – more precisely: how can business and entrepreneurship support more sustainability and effective climate action?
Our lightning talk speakers:
3. Books to read (and recommend)
I've asked my speakers for their best book recommendations – here they are:
Tamara:
Mismatch by Kat Holmes. Being intentional about inclusion can be a source of innovation and growth, especially for digital technologies. It can be a catalyst for creativity, a boost for a company's bottom line, and an opportunity for more people to contribute to society in meaningful ways.
Sevim:
Phishing for Phools: The Economics of Manipulation and Deception by George Akerlof and Robert Shiller. Learn from Nobel Prize-winning economists why the free-market system encourages so much trickery even as it creates so much good – and how harms can be reduced through greater knowledge, reform, and regulation.
Made to Stick: Why Some Ideas Survive and Others Die by Chip Heath and Dan Heath. Do ideas that stick have a common "anatomy"? Can we make good ideas stickier? Learn about practiced and proven methods like the human scale principle, the Velcro Theory of Memory, and how to create curiosity gaps.
Tino:
Algorithms of Oppression by Safiya Noble. The internet was not created in a vacuum, but in the context of a world that is racist, sexist and classist. Algorithms of Oppression uncovers how negative biases are created, maintained, and disseminated in the 21st century.
Venture Deals – Be Smarter Than Your Lawyer And Venture Capitalist by Brad Feld and Jason Mendelson. Have you ever wondered how venture capital deals come together? This book has you covered. It explains the inner-workings of VC deals, from negotiating strategies to the different stages and types of financings, including equity, traditional convertible debt, venture bank debt, or one of the newer practices of crowdfunding and pre-sales.
The Black Opportunity: Conversations on Belgian Venture Capital and Afropean Entrepreneurship by Tino Chibebe, who you'll get to meet and hear from on 27 October. I've recommended the book before, and if you haven't bought it yet – what are you even doing?!
4. People to watch (and support!)
Aurélie Mulowa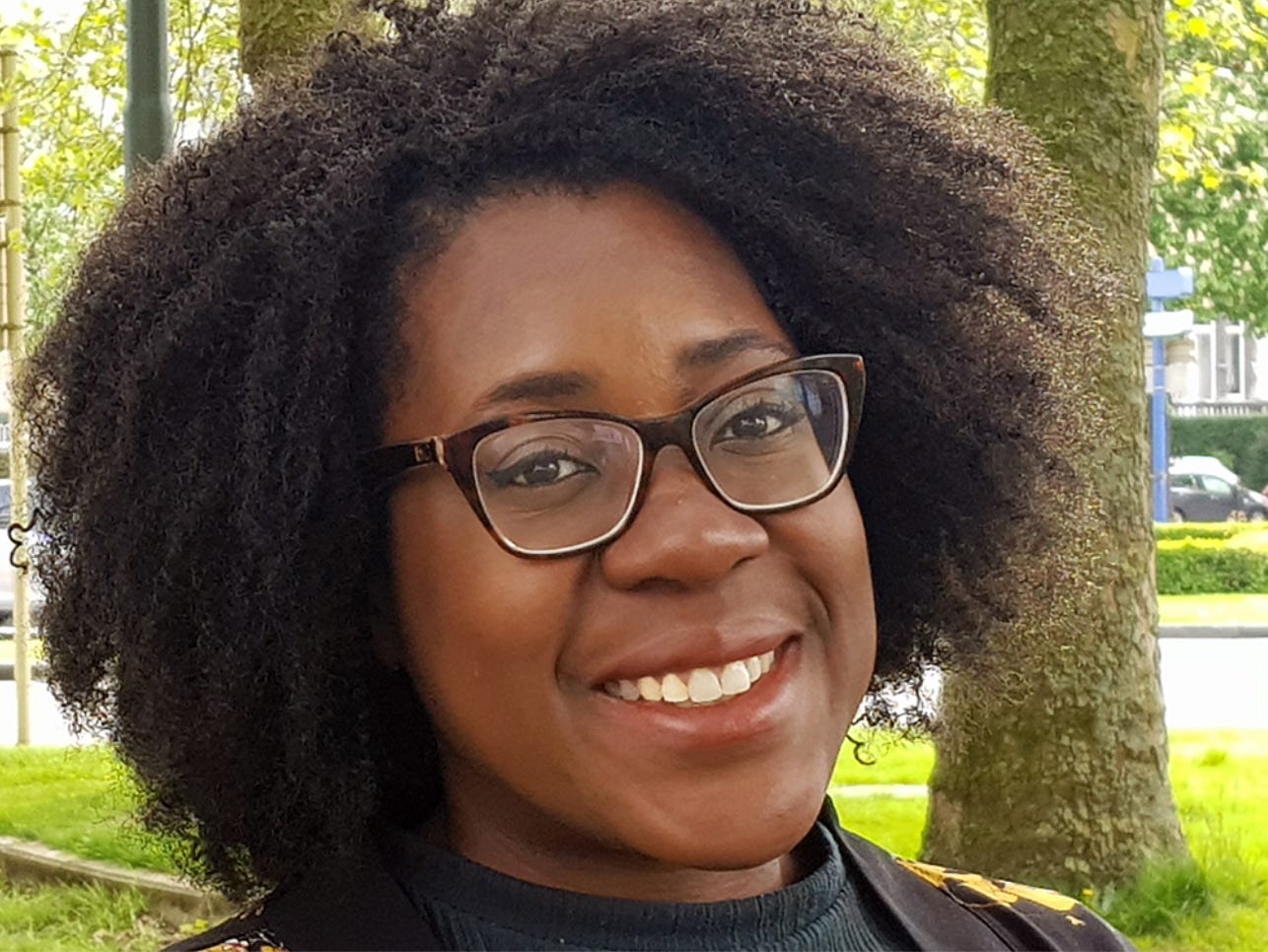 Aurélie Mulowa founded Entreprenoires – a platform promoting female-led Afro-Belgian businesses. Entreprenoires helps people find and create opportunities and make themselves known. It also connects them with potential investors and supporters. Watch an interview with Aurélie here (in French).
Make sure to follow Aurélie and Entreprenoires on Instagram.
Leïla Maidane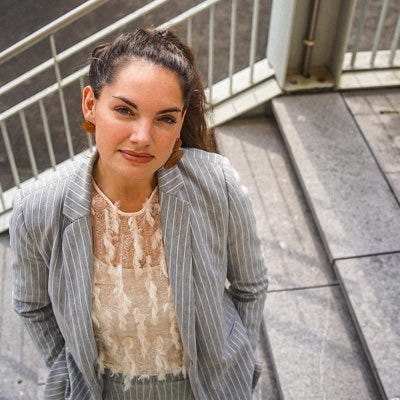 Leïla Maidane founded begreator – an AI-driven tool that helps job seekers navigate the job market. It also supports companies and education providers in hiring more diverse talent. This is just the latest project from Leïla, having previously founded Femmes Fières – an entrepreneurial ecosystem that supports women in building their digital skills and through the process of setting up a business. Listen to an interview with Leïla here (in French).
Follow her on Twitter and Instagram.
Sarah Lokman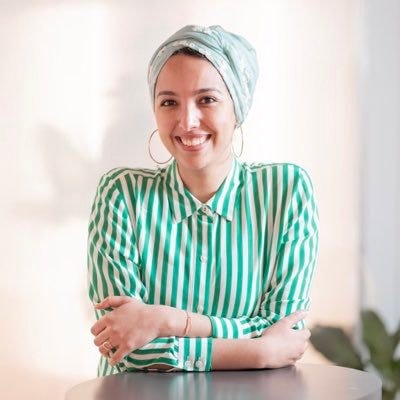 Sarah Lokman – as Head of Sustainability at Greenomy, Sarah helps companies and investors better measure, disclose and improve their sustainability reports. This is particularly important with the sometimes complex national and EU sustainable finance standards, like the EU Taxonomy for Sustainable Activities. Besides this, she is involved in civic and political projects in Brussels to empower young girls to lead change and take ownership of their future. Watch an interview with Sarah here.
Follow her on Twitter.
5. What about you?
If you would like to get involved in the Tech x Policy x Sustainability network, the best place to start is to join us on 27 October from 6pm, at BeCentral Brussels, in the Google Digital Atelier. You will meet amazing people and hear some inspiring talks.
If you'd like to join our organising team, you're more than welcome – we're looking for social media and digital marketing support in particular (but not only).
If your company is interested in tapping into a diverse network of impressive women and allies, consider partnering with us – send me a DM and let's talk. We are always looking for sponsors to ensure our events remain accessible and free for everyone.
If you'd like to speak at our next event, contribute to this newsletter as a guest editor or have recommendations on who to watch and support – shoot me a DM.
See you on Thursday 27 October from 6pm, at BeCentral Brussels, in the Google Digital Atelier! 🍸🌱
---